ALL Used Turf $0.75 + freight
Call 1 (800) 451-6762 or Email Now!

---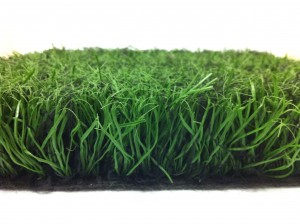 USED SYNTHETIC TURF is our most popular turf product as it offers a great surfacing solution for most facilities seeking the lowest cost product that put simply "works."

At the time of removal on site by our Fieldturf™ installation crews, we remove all of the infill and the end result is rolls of used turf typically 15 feet wide and up to 100 feet in length, a typical fiber height of 2 inches or more, and a weight of about .75 lbs per square foot.

Most owners actually use the used turf without adding any infill and simply spot glue down over concrete sub surfaces or stake down using landscape pins over dirt sub surfaces so installation is as easy as rolling out the turf!

Owners wishing to enhance the surface can purchase infill from RS Global and self-install resulting in a used turf surface that is remarkably similar to grass fields!
Below are the most popular uses for our synthetic used turf:
Batting Cages
Grass Football field sidelines
Indoor baseball facilities
Baseball hitting facilities
In front of dugouts
Running Track protective strips
Indoor general use practice athletic fields
Dog runs
Small landscape areas