The University of Texas Selects FieldTurf for Indoor Facility
Categories: News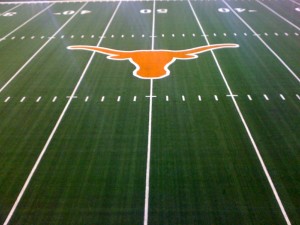 The University of Texas has selected FieldTurf for installation at 'The Bubble', the school's indoor practice facility at Frank Denius Fields. The installation will be performed by RS Global.
FieldTurf's impressive fiber technology has revolutionized the industry. The Revolution fiber is the result of innovative science, engineering and technology that will provide UT with a soft, strong monofilament fiber with extraordinary durability and longevity.
"We are pleased with the FieldTurf product and know our student-athletes and team members who train on it will be well-served," said UT Men's Athletics Director DeLoss Dodds.
The RS Global team is excited by the opportunity to work with the University of Texas on this project.